Complete Hydraulic system provider
Celebrating 50 years in Hydraulics with a full range of port-to-port hydraulic fluid transfer solutions, manipulated steel tube & flexible hose assemblies & Kits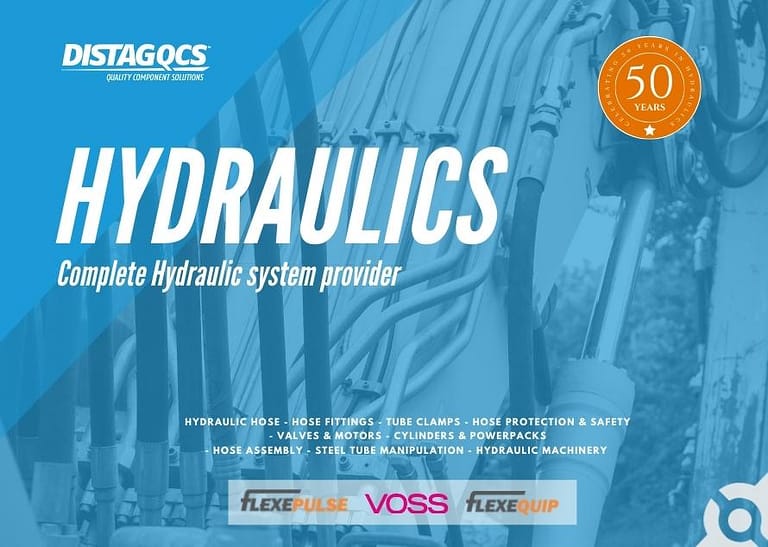 COMPLETE HYDRAULIC SYSTEM PROVIDER
As a leading supplier of complete port-to-port solutions, at Distag QCS Group we offer a comprehensive range of fluid power components, including tube connection systems, hydraulic hose, fittings, assemblies, kits, motors, cylinders, valves & accessories. The range includes FLEXEPULSE hose, FLEXEQUIP & VOSS tube end-fittings.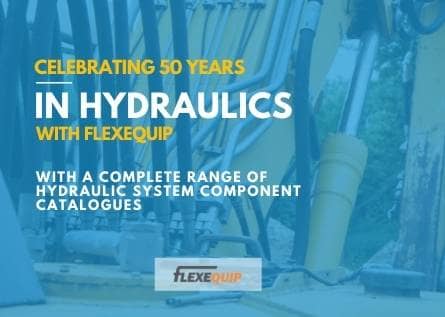 CELEBRATING 50 YEARS WITH FLEXEQUIP
We welcome you to take a look at our new celebration catalogue, and see some of the products which will take us into next 50 years phase.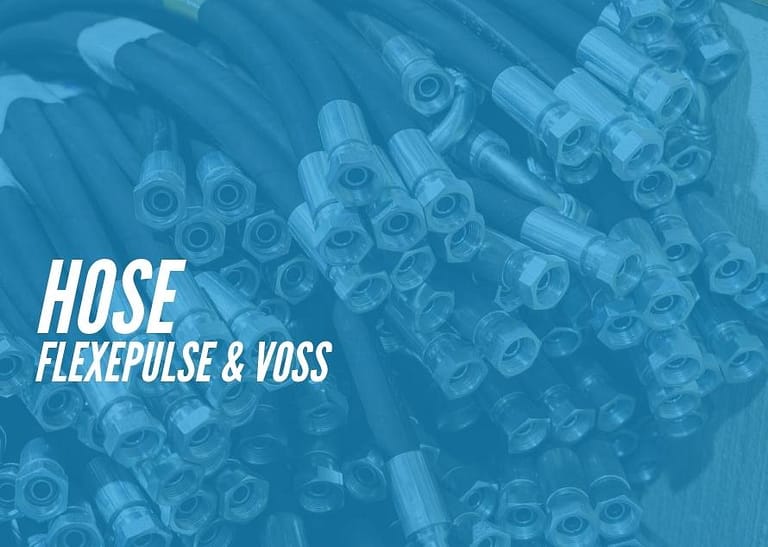 HYDRAULIC HOSE
A comprehensive range of hydraulic products, which include VOSS and Flexepluse braided hose