POWERDRIVE PARTNERS FOR OVER 20 YEARS
Powerdrive is now widely recognised as a leading brand of power transmission components. The range is produced in China, sourced and manufactured through our 'sister' company, Powerdrive Shanghai Ltd.
All Powerdrive items are produced in factories under our direct control, or by leading, best-in-class, manufacturer partners we have worked with for more than 20 years. All products are produced under ISO9001 conditions, and are consolidated for final QC checks, and shipping, in our dedicated Shanghai facility.
Distag QCS - PowerDrive Range
PowerDrive is now widely recognised as one of Europe's leading brands of power transmission components.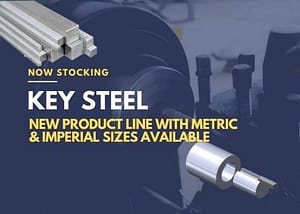 Now stocking Keysteel in our POWERDRIVE section
We are proud to announce we now stock a range of key steel to complement our stock of taper bushes, pulleys, sprockets, and couplings.
Distag QCS Axle & Suspension catalogues