PIX PARTNERS FOR OVER 33 YEARS
DistagQCS are proud to be the exclusive distributor of PIX V-Belts since 1989. With the experience gained in the UK and Irish market over the past 25 years, DistagQCS and PIX are your #1 partner for belts in the UK and Ireland.
PIX & DISTAG QCS – NOW GOLD BUSINESS PARTNER'S
PIX Transmissions Ltd. is the leading manufacturer of Belts and belting products in India. The Company has state-of-the-art belt manufacturing plants, as well as a completely automated Rubber Mixing facility in Nagpur.
PIX sits at the forefront of development and innovation. The culmination of continual investment, rich and diverse experience, technology, and state-of-the-art facilities has positioned PIX as a highly prolific global manufacturer. The fully computerised Mixing Plant, as well as its ultra-modern production facility, reflect the company's emphasis on automation, as well as Quality. It is this facet that allows the company to offer a compelling performance to price ratio to its customers.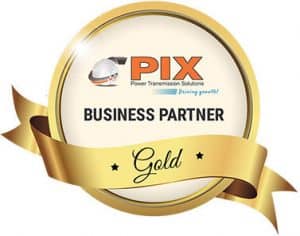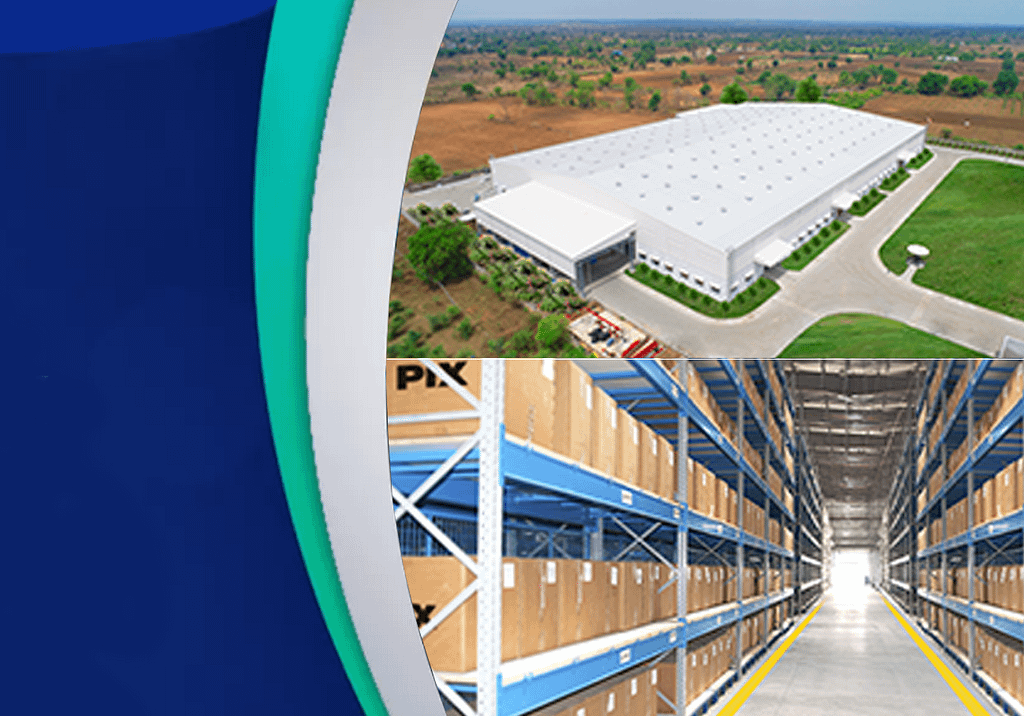 PIX Establishes New Logistics Hub in Nagpur, India
PIX recently inaugurated another greenfield project to further fortify its position as the leading global player in the Power Transmission Belts industry. As part of their expansion drive, the PIX Logistics Hub (PLH) was officially inaugurated in the presence of their senior Management and distinguished leaders from the local community.
Located in close proximity to its manufacturing plants, the PIX Logistics Hub (PLH) is sprawled across 7 acres of land and provides over 155,000 plus sq. ft storage space to house over 6 product lines. This ultra-modern warehousing facility is purposefully equipped to further strengthen their availability and order fulfilment capabilities in catering to the growing demand for their products across the world.
Speaking on the occasion, the PIX Chairman & Manager Director, Mr. Amarpal Sethi stated "we are delighted to launch and include the PLH facility among a host of expansion initiatives undertaken by the Company in keeping with our vision and a strong commitment to our customers".
PIX is renowned for delivering a broad range of highly innovative, reliable, and price-competitive Power Transmissions solutions.

Distag are the sole PIX distributors for the UK and Ireland. View our belts range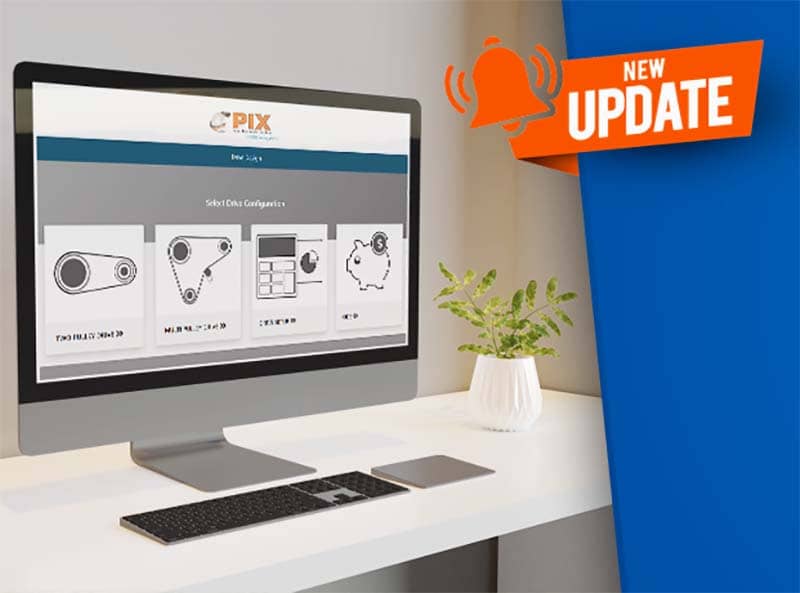 PIX DRIVE DESIGN PIX power transmission solutions
Design your drive online using PIX web-based drive design utility. PIX Belt selection tool ALSO AVAILABLE - designed to facilitate easy & accurate selection of Belt solutions for specific applications from a myriad of Belt applications.
Button Text
PIX Virtual Experience Centre
The interactive aspect of the PIX Virtual Experience Centre could serve as a basic platform for a lot of activities including 3D animated views of our belts, presentations/training seminars, podcasts, product launches & demos
PIX Virtual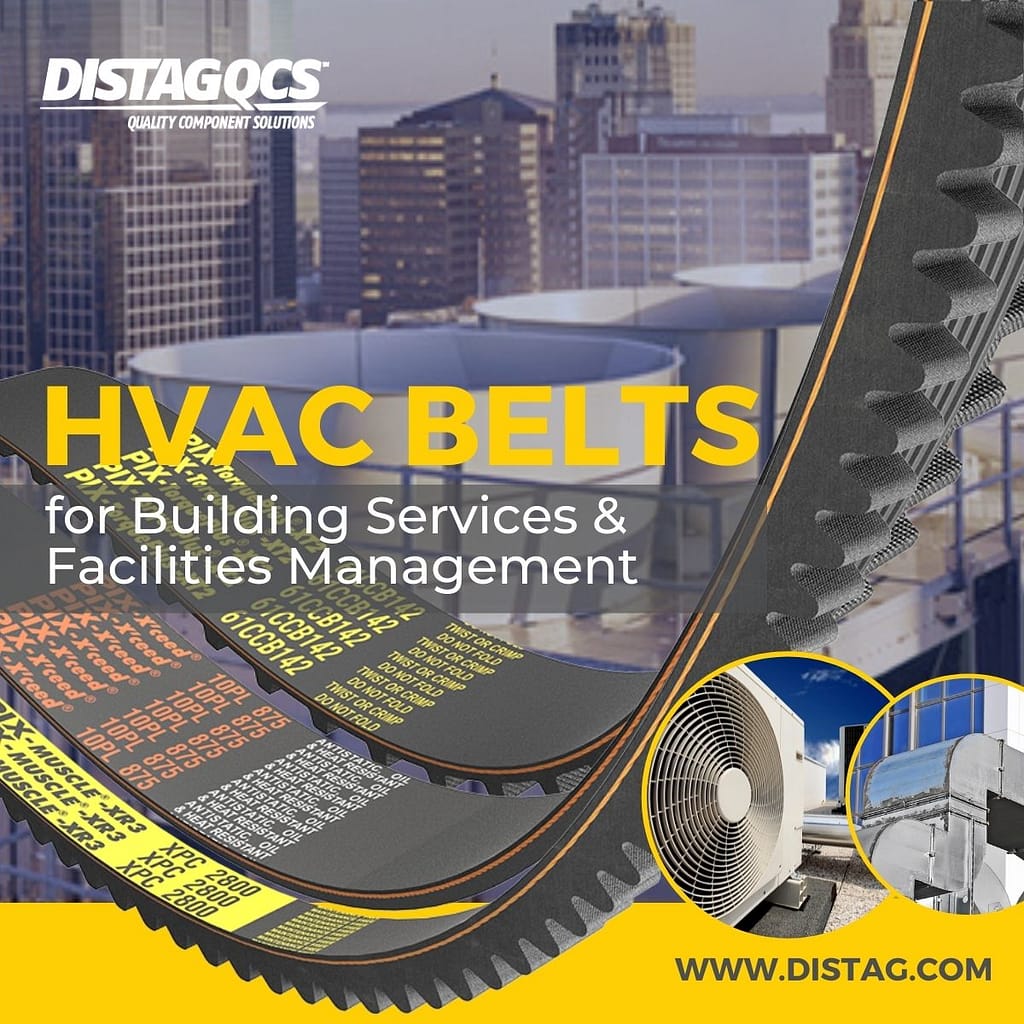 HVAC Belts – 'As the temperature rise, keep it cool'
PIX power transmission solutions Ventilation, heating, air-conditioning? Our HVAC belts come in a wide range and are a reliable source for the transmission needs in Fans, Blowers and Air-cooling system.
read more
Power Transmission solutions for material handling
CRUSHING, RECYCLING, SCREENING - Distag QCS offers a host of products for the crushing applications with our PIX and POWERDRIVE solutions
Button Text
Distag QCS extend our already world beating range of Lawn & Garden belts
A further 45 OEM specific and 4L,5L sections have now arrived in stock making the Distag QCS domestic & Professional Lawn & Garden range the most comprehensive available.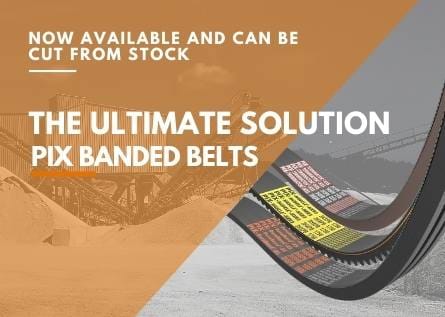 FOR DRIVES WITH PULSATING OR HIGH SHOCK LOADS; OR LONG CENTRE DISTANCE
Banded Belts are two or more V-Belts, joined together to form a single unit. They are an excellent solution for drives with longer centre distance or drives with pulsating and high shock loads.
Button Text
PIX pride themselves on their rigorous Quality Management Systems, and Product approvals, as well as recognition from various esteemed Global Certifying authorities:
ISO9001/TS 16949:2009, ISO 14001 & OHSAS 18001
ATEX certification from Germany, for its entire range of fire-resistant antistatic belts
Special award for 'Outstanding Export Performance' given by Export Promotion Council, Government of India, consistently for last several years Prestigious 'Niryat Shree' award for achieving outstanding performance in the export of its products
PIX is known as a company that helps to foster a culture of good corporate governance, keeping high the interests of its customers, employees, investors and stakeholders; by following best practices, processes and ethics, towards achieving stability and growth. PIX is also acutely aware of its corporate social responsibility and implemented several initiatives to ensure safe, ethical, and environmentally friendly practices.