HO'S PARTNERS SINCE 2006
Guangdong Ho's Mechanical Manufacturing Co. Ltd. is a leading manufacturer of heavy vehicle axle assembly and suspension system. Ever since its inception, Ho's has been striving to provide the finest products that enhance its customers' profitability.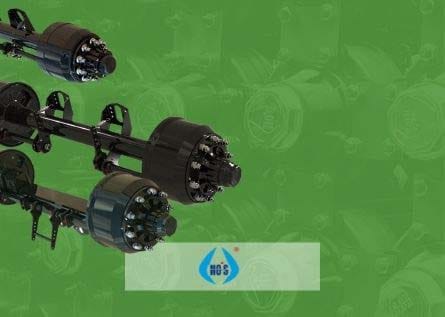 Visit HO's Unite Website
Leading manufacturer of heavy vehicle axle assembly and suspension systems.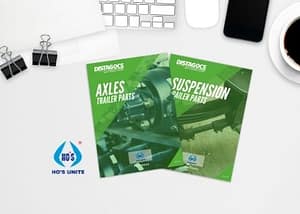 DISTAG QCS AXLES & SUSPENSIONS BY HO'S
Exclusive UK & Ireland Distribution Partners for 'HO's Unite Ltd' with a vast array of Axles & Suspension Systems. All Axles & Suspensions are produced under ISO9001:2008 Take a look through our catalogues
Distag QCS Axle & Suspension catalogues
HO'S BACKGROUND
PARTNERS FOR OVER 16 YEARS
Ho's currently works out of 39 thousand square metre in Foshan City, the industrial heartland of Pearl River Delta, China. As a result of an ambitious investment of more than 60 million yuan, the well-equipped plant was built to serve an annual output capacity of 50,000 pieces of axles assemblies with weight ratings of 8 to 20 tons.
The highly automated and state-of-the-art plant produces 50,000 axle assemblies per annum, with load ratings from 8 to 20 tons. Having achieved ISO9001:2008, and TS16949:2009 certification, Ho's are quite rightly proud of their quality standards, and their thorough inspection and testing system ensure that all products conform 100% to customer requirement.
A very forward, and vibrant, company, they have a fundamental philosophy – "Integration, Innovation, and Excelling".
Distag QCS are the exclusive UK and Ireland distribution partner for HO's Unite Ltd and their vast range of axles and suspension systems.
These TUV & CE certified axles & suspensions, suitable for Commercial & Agricultural applications, have gained a reputation for their quality, reliability & robustness.
HO's Unite Ltd is a leading manufacturer of axle and suspension systems with a reputation built on high quality and strength.
The Ho's range of axles and suspensions is complemented with an extensive range of other trailer parts, including hydraulic and air brake components, drawbar parts, hydraulic hose kits etc.